iCF Youth Ministry
We are living in one of the most exciting times in history. While the enemy is deceiving young people across the earth, we are also witnessing the mighty move of the Holy Spirit. God raising up a new generation of young people, consumed with a passion for Jesus Christ.
Here at Indian Christian Fellowship, we desire to see our youth grow in their love for God, for each other, for the city and for the world. Our Sunday school class is designed to equip and inspire teens to grow in a deeper spiritual relationship.
For more information about our youth ministry
please contact our youth coordinator Br. Niju Koshy.
Tel: 519 573 8496
Youth Camp
Each year in ICF we conducts Youth camps. We believe Bible camp to be a great youth training ministry, as God's Word is planted in the hearts of our young people. God's love and Bible knowledge implanted in their hearts at camp can have immediate and long-range effects. To effectively conduct our Bible camps we rely on volunteers to serve as: program directors, teachers, cooks, maintenance helpers etc. Our main priority is to train our youth and children in a godly way and our brothers and sisters are committed to giving your kids the best fun-loving and safe environment.
2014 camp was held in a beautiful Christian camp site at Stouffville, Ontatio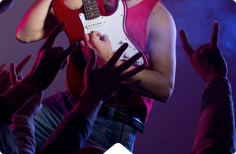 Prayer ministry
Jesus said, 'My house will be called a house of prayer,' (Matthew 21:13). We are called to pray for one another and also pray for the nations. ICF Intercessory prayers are held during the week in two locations. Occasionally we conduct all-night prayer meetings to pray for different needs. If you have any prayer request we are more than happy to pray for you.
Please send your prayer request to Br. Eldose Paul. Tel: 1-289-981-0607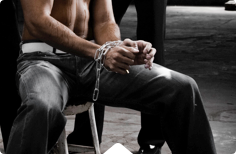 Vacation Bible School
We invite all children from age 4 to 15 to attend the annual Vacation Bible School at India Christian Fellowship. Over the years our VBS has gained the reputation of being an exciting, Christ-centered ministry where children learn lessons from the Bible, sing Christ honoring songs, hear missionary stories, Bible stories and enjoy great crafts and games. This year our theme and activities was focused on "Why we choose Jesus?". VBS will be held during the first or second week of August.
For more information please contact Betsy John.
Tel:519 574 9496
Sunday School
We provide Sunday classes for children between the ages of 3 and 19. We seek to touch children's lives with the love of God through caring, committed and creative staff with age appropriate curriculums that are Bible based. Teaching the Bible is our priority. Our purpose is to guide our little ones on a lifelong quest to become fully devoted followers of Jesus Christ. This is the time when children start to form more lasting friendships and are able to understand deeper truths of God's word. Sunday school is where we hope they will develop a personal relationship with the Lord Jesus Christ, learn to apply Bible truths to their lives and find true friendship, acceptance and belonging.
For more information about our Sunday School please contact Br. Dijo Abraham.
Tel: 647 281 4643